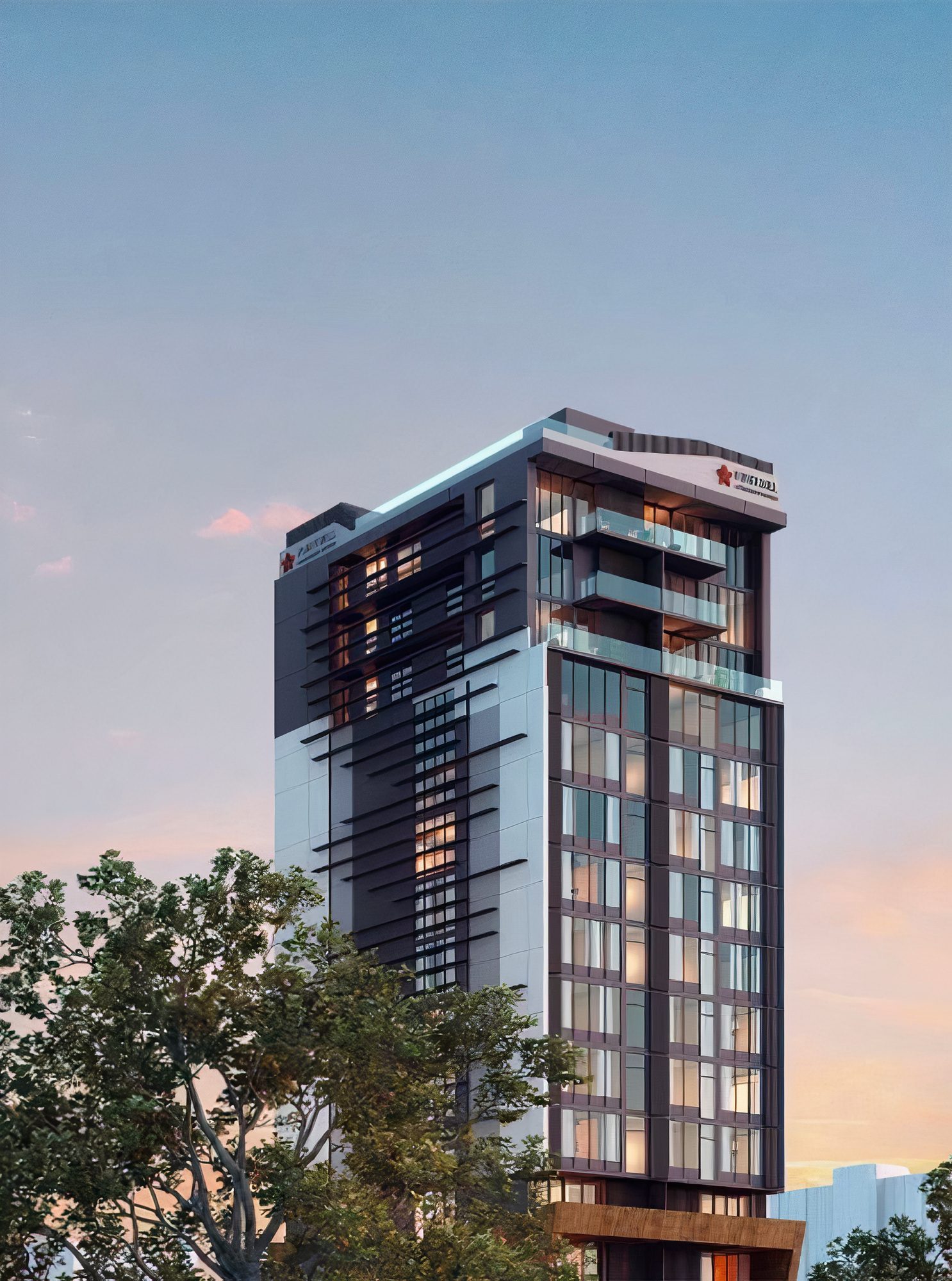 ↑ 17-storey hotel with rooftop garden.
The Hotel on Wright Street
134-136 Wright Street, Adelaide, South Australia
The new 17-storey upmarket city hotel planned for Wright Street will add to the vibrancy and rejuvenation of the south west corner of the city, helping to attract more visitor and business interest to the area, making it an even better place to live, work or invest.
The hotel is designed to enhance its local environment by incorporating the existing architectural character and heritage of three traditional blue stone cottages at the front of the site, retaining the full exterior walls and façades.
Kite won multiple awards for neighbouring Bohem, including urban renewal, design innovation and innovation in design, which acknowledged how the building enhanced and fitted into the streetscape, also melding with Whitmore Square.
Development Features
Upmarket 17-storey hotel
100 guest rooms and suites
Rooftop garden
Adjacent Whitmore Square
Close to Adelaide Central Market and Gouger Street